MULTI-FAMILY RETREAT

- Only 90 minutes from the Port Mann Bridge (Vancouver). Set in the idyllic setting of the Sunshine Valley community. Available for weekend and weekly rentals. Offering tranquil alpine living, this large, spacious 2500 sq foot chalet is great for corporate retreats, reunions and multi-family use. Large modern kitchen with fridge, stove, dishwasher, microwave, many small appliances including 4 slice toaster, kettle, grill, all cookware, dishware and silverware. Located conveniently just 10 minutes from the amenities of Hope and 25 minutes from the Manning Park ski and recreational resort. Perfect for extended family get together. Click here for link to Multi-Family Retreat


BILLABONG LODGE
- Set in the idyllic setting of the Sunshine Valley community, the Billabong Lodge is located just 2 hours east of Vancouver. This beautiful hand built Morgan log home is the perfect retreat for a large family or group. Offering 2400 square feet of tranquil alpine living, comprising of 3 bedrooms + loft, 2½ bathrooms, spacious equipped modern kitchen, and spacious living area. Outdoor area with BBQ and setting. Located conveniently, just 10 minutes from the amenities of Hope and 25 minutes from the Manning Park ski and recreational resort.
Click here for link to Billabong Lodge Website

CASCADE HANDCRAFTED LOG HOMES
- Cascade Handcrafted Log Homes is owned and operated by business partners Dan Coulter and Markus Dehaas. We offer our customers the skill and knowledge developed over 30 years dedicated to excellence in the art of log home building. Located only 30 minutes from Sunshine Valley!
Click here for link to Cascade Handcrafted Log Homes Website

BARCLAY FLETCHER CONTRACTING
- Residential & Commercial Construction. Barclay Fletcher Contracting specializes in Renovations & New Construction in and around Hope.
20115 Cypress St. Hope, BC V0X 1L2
(604) 869-7601 Home / (604) 869-1686 Cell / (604) 869-7605 Fax

RAPID ROOFING
- Commercial / Residential / Recreational roofing. Free estimates!!!
63600 Gagnon Place Hope, BC V0X 1L2
Kirk Schonekess - (604) 869-7414 Ph / (604) 312-7081 Cell / (604) 869-7416 Fax

WEDLER ENGINEERING LTD.
- Wedler Engineering LLP provides engineering and project management services ranging from initial planning studies to the preparation of design, drawings, specifications, cost estimates, tender & contract documents and procurement of approvals. Wedler Engineering LLP also provides site surveying and construction layout.Geotechnical Soil Engineers / Consulting Engineers.
Click here for a link to Wedler Engineering Ltd.'s website.

VALLEY SURVEYS
- Construction & Engineering Surveys - Global Positioning Systems (GPS) - Topographic Surveys & Mapping - Site Improvements Surveys
66032 Park Ave. Hope, BC V0X 1L0
(604) 869-7518 Ph / (604) 869-7516 Fax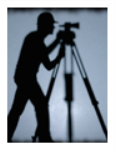 STAN NICKEL & ASSOCIATES - BCLS & CLS
45715 Ontario Ave. Chilliwack, BC V2P 6S8
Stanley Nickel (604) 795-9769 Ph / (604) 869-7516 Fax
HOPE READY MIX
- Ready Mixed Concrete - Sand & Gravel - Wholesalers &/or Manufacturers
999 5th Ave. Hope, BC V0X 1L0
(604) 869-5322 Ph / (604) 869-5330 Fax


R&N ELECTRIC
- For All Your Electrical Needs!
63743 Heather Silver Creek. Hope, BC V0X 1L0
(604) 869-2600 Ph

KENLIN ELECTRIC
- Residential, Rural, Commercial, New Constructions and Renovations.
(604) 860-8605 Ph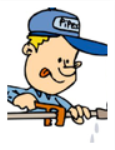 HOPE PLUMBING & HEATING
- Bonded, Insured & Fully Licensed - Complete Plumbing & Heating Repairs - Hot Water Tank Replacements - Hot Water Heating Systems - Furnace Repairs & Replacement - Propane Furnaces - Furnace & Duct Cleaning - 24 Hour Emergency Service
(604) 860-5070 Ph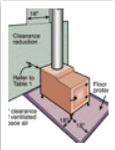 FLAME GUARD WOOD HEAT SPECIALIST
- WETT CERTIFIED - Safety & Code Inspections - Stove & Chimney Installations - Cleaning - Repairs
Call No Charge - 1 (866) 463-5263

ACE TANK SERVICE INC.
- Need your septic tank pumped?
Give Ace Tank Service a call.
1 (877) 605-5332 Ph
Click here for a link to Ace Tank Service's website.

BURDEN PROPANE INC. - Burden Propane Inc.
is a progressive local propane service company which prides itself on good old fashioned service and low prices. We sell, install, and maintain all types of propane appliances and equipment in the Lower Mainland, Central and Upper Fraser Valley and Fraser Canyon areas of British Columbia
Click here for a link to Burden Propane's website.

CANYON CARPETS
- Your one-stop shop for carpet, linoleum, hard wood floors, laminate, tile & paint!
549 Wallace St. Hope, BC
Canyon Carpets - (604) 869-2727 Ph

REMPLE FLOORING
- Hardwood and Tile Installation, Sales, and Service - Preventive Maintenance and Repairs - Bathroom & Kitchen Remodeling - 24-Hour Emergency Service. Free Estimates!
Click here for a link to Remple Flooring's website.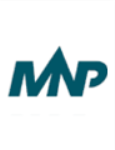 MEYERS NORRIS PENNEY
- At Meyers Norris Penny, it all starts with a relationship. The kind of relationship that helps us better understand your business – and offer you sound advice. Your MNP team provides tailored expertise in tax, accounting, and a wide range of business advisory services. Whatever your needs, wherever you want to go, MNP will help you get there.
Click here for a link to Meyers, Norris, Penney's website.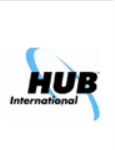 HUB INTERNATIONAL
- HUB International Limited is a leading North American insurance brokerage that provides a broad array of property and casualty, life and health, employee benefits, reinsurance, investment and risk management products and services throughout offices located in the United States and Canada.
Click here for a link to HUB International's website.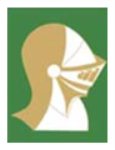 BARON INSURANCE BROKER GROUP
- We are located in the North Okanagan of British Columbia. We have 2 branches in Vernon and 1 branch in Enderby. Our licensing allows us to write property and liability insurance in both BC and Alberta. This large licensing area combined with our willingness to travel, means we are much more than just a North Okanagan Insurance Broker. Our experienced staff along with our great reputation in the industry, allows us to write even some of the most difficult to place insurance polices & specialize in Log Home Insurance.
Click here for a link to Baron Insurance Broker's website.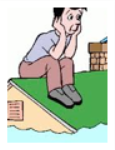 STEPHEN'S INSURANCE BROKERS
- Phone: (604) 278-9138 / Address: 109 - 10151 No. 3 Rd. Richmond, BC V7A 4R6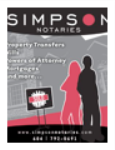 SIMPSON NOTARIES
- Property Transfers - Wills - Powers of Attorney - Mortgages & more! (604) 792-0691
Click here for a link to Simpson Notaries website.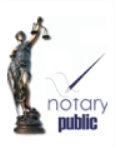 WAAL & COMPANY
- Real Estate Transfers - Manufactured Home Transfers - Mortgage Preparation - Easement Agreements - Restrictive Covenants - Subdivisions - Leases - Wills - Powers of Attorney - Builders Liens - Purchase & Sale of Small Business - Statutory Declarations - Attestations of Signatures
Click here for a link to Waal & Company's website.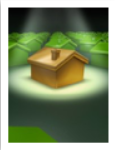 BAKERVIEW REALTY APPRAISALS
- We specialize in but are not limited to Realty Appraisals, Asset Valuation, Assessment appeals, Power of Sales, Separation of Assets, Estate Planning, Replacement Cost and Historical Valuations. While we operate mainly in the Lower Mainland and the Fraser Valley, we have varied experience in other municipalities that lay on the outer reaches.
Click here for a link to Bakerview Realty Appraisal's website.
FRASERWAY APPRAISALS LTD.
- Specializing in Realty Appraisals.
2760 Trethewey St. Abbotsford, BC V2T 3R1
Brian Kobelsky - (604) 850-5557 Ph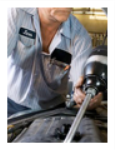 BRENNER AUTO
- All Makes & all Models - Oil Changes - Tune-Ups - Brakes - Exhaust - Computer Diagnostics - Suspension Repairs - Custom Transmission Rebuilds. Now featuring used car sales on site supplied by D&D Ventures / 990 - 6th Ave. Hope, BC
(604) 869-7303 Ph / (604) 860-4278 Fax
NIKO WEIS AVALANCHE EDUCATION
- Since 1985 Niko has provided professional avalanche education in the US, Canada and internationally. Niko is a Professional Member of the Canadian Avalanche Association (1991) and is widely considered one of the most experienced and innovative avalanche educators in North America.
(250) 702-3553 Ph / (778) 988-6426
Click here for a link to NIKO's website.