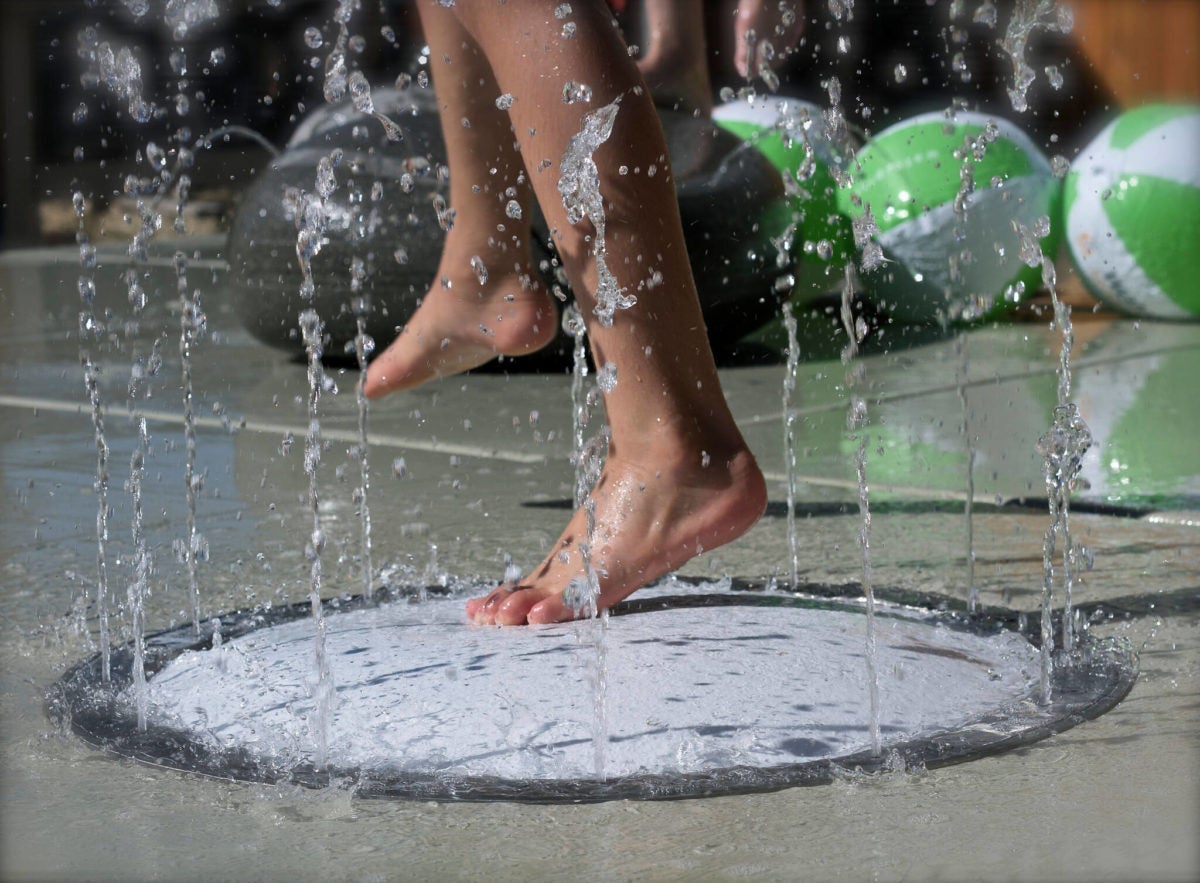 Sunshine Valley gets funding to build Celebration Park
The project will include a splash pad for the summer that turns into an ice rink in the winter
The community of Sunshine Valley will be getting a brand new outdoor recreational space, with help from a government grant. Joint federal, provincial, and municipal money through the 'Investing in Canada' plan will support 57 projects across British Columbia.
Sunshine Valley's is called Celebration Park. It will include a learning playground and splash pad that will double as an ice rink in the winter, along with gazebos, landscaping and other amenities.
According to an Investing in Canada news release, the project includes $125,712 in federal funding, $78,570 in provincial funding and $109,999 from the municipal (Fraser Valley Regional District) level.
Ann Phelps is on the board of the Sunshine Valley Community Recreation Society, a non-profit that operates the community's current recreation centre.
"It's a very old building that needs a lot of repairs and doesn't have a lot of stuff in it," she said. "So we did some surveys during COVID time and drafted a plan that will take about five years to implement."
They came up with the name of Celebration Park after a few hours of brainstorming.
"It's been hard these last two years for everybody and we haven't had the same chances for social interaction," Phelps said. "Some of the things people said they wanted to see were some opportunities to interact and be social and celebrate what we do have, rather than talk about what we don't have right now.
"We'll have gazebos there so people can come in, sit down and talk to each other. And if by chance there's another wave of pandemic with more shutdowns, we'll still have plenty of outdoor space for people to interact with each other while maintaining physical distance."
The learning playground will be a fun addition for little ones and is part of an ongoing effort to upgrade the existing playground.
"Physical literacy is very important for children these days and this is an opportunity to get them to move more and learn how to use their body and become healthy," Phelps said. "Part of it will also about nature and our surroundings and that will be the intellectual learning part of it."
The splash pad/ice rink is an interesting idea that Phelps put forward.
"We really don't have the facilities that a lot of bigger places do, probably because not all of our population lives there full time," said Phelps, who estimates the year-round population to be in the hundreds. "People who live there pay taxes for recreation facilities, but they have to go to Hope, which is 22 kilometres away. Not everybody is comfortable driving when it's snowy or icy, so that's a big reason we're working on that ice rink."
The project will also include a stage, funded through money from the Cascade Lower Canyon Community Forest.
Phelps believes Celebration Park will make Sunshine Valley a more resilient community by bringing residents together and boosting their physical and mental health. Now that the money is in place, she's eager to get past the dreaming/planning stage and see shovels in the ground.
"We're all super excited," she said. "We'd like to get the splash park done this summer and we'll probably be working on other things in 2023 and 2024. We're going to keep working until Celebration Park has everything that everyone needs."